This post was originally published here (The TechSoup Blog)
From time to time, we love to feature the great work of people and organizations that we admire. We particularly like to call attention to extraordinary people doing humanitarian work who don't get a lot of attention. TechSoup is honored to serve these great unsung heroes whose good work simply deserves to be recognized.
I'd like you to meet Kerry Thomson at Habitat for Humanity of Monroe County, Indiana; Lori Chidgey of Corazon Ministries in San Antonio, Texas; Betty Martin of Cape Girardeau Public Library in Missouri; and the late Rory Foster of the Northwoods Wildlife Center in Minocqua, Wisconsin.
Kerry Thomson at Habitat for Humanity of Monroe County, Indiana
A World Where Everyone Has a Decent Place to Live
Kerry Thomson is retiring this month as president and CEO of Habitat for Humanity of Monroe County in central Indiana. One in five people there live in poverty. For 26 years, Kerry has poured her love, passion, and talent into the mission of Habitat for Humanity.
Kerry's vision is of a world where everyone has a decent place to live. She has inspired an entire community to partner with more than 184 families who now own their own homes. Here's what she says about this work.
"Habitat has enriched my life in countless ways, and offered me the opportunity to be a part of a community of people who believe in and act on creating tangible change every day. As a global organization, Habitat has developed a model … [that] allows local affiliates to innovate solutions to poverty … [that] are creative with a depth of impact unmatched by other poverty alleviation organizations to date."
"As we work to end the cycle of poverty in each family we partner with, we build strength, stability, and self-reliance in not only those living in the homes we are famous for building, but in the lives of future generations as well. I will continue to work with Habitat organizations, as well as other nonprofits, to increase organizational and funding capacity through my consulting work, so while this is a farewell to my staff position, I look forward to remaining connected to the mission I care so deeply about."
Lori Chidgey of Corazon Ministries in San Antonio, Texas
Unconditional Love and Justice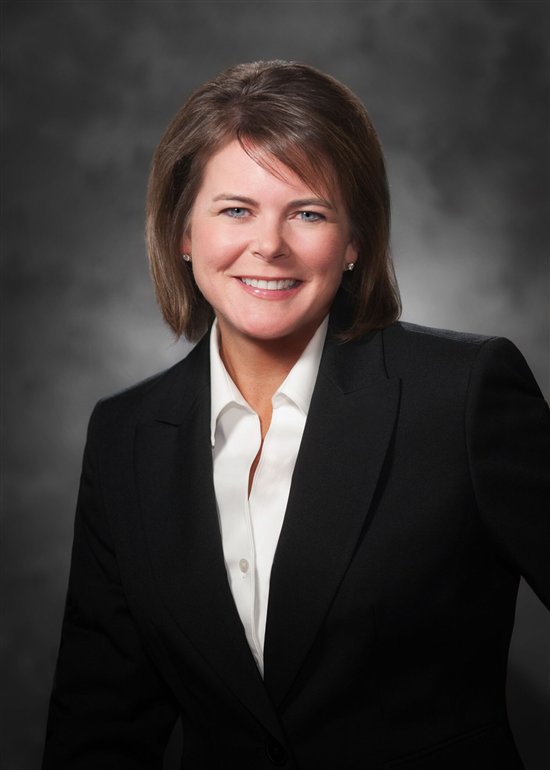 Founded in 1999, Corazon Ministries is a faith-based charity that operates in the heart of downtown San Antonio, serving its homeless and marginalized neighbors. The organization provides hot meals four times per week, clothing, warm showers, and hygiene items.
It also provides access to primary medical care, optometry and dermatology care, haircuts, art therapy, and recovery services. In addition, it offers prayer groups and Bible study.
The organization serves over 25,000 hot meals per year and relies on over 75 enthusiastic volunteers each week to provide unconditional love and life-giving support to their neighbors. Lori Chidgey is Corazon Ministries' executive director. Here is what keeps her going in this work.
"Ten years ago, I stepped away from a successful career in commercial real estate finance to attend seminary. I did not feel a call to ordained ministry but wanted to work in an ecumenical nonprofit setting. For me it was a sense that folks needed a safe place to be and have a purpose.
"Most of our street-dependent neighbors are not welcome anywhere, anytime. Many describe homelessness as being voiceless and invisible. My main focus is to offer a safe place for our guests to be part of a community where someone knows their name and part of their story.
"I look forward to getting to know our guests as individuals. I learn new and wonderful things every day! We have all seen huge programs with complicated processes to end homelessness. That works for some, but at Corazon Ministries, we realize that every person has a different need, challenge, or starting place.
"My goal is to love them where they are, support them when they are ready to take the next step, and be the first one to celebrate when something positive happens. It feels like the model that is laid forth in my Christian faith. It is a blessing to meet so many interesting, wonderful people."
Betty Martin of the Cape Girardeau Public Library in Cape Girardeau, Missouri
Lending Free Home Internet Access to Students and Job Seekers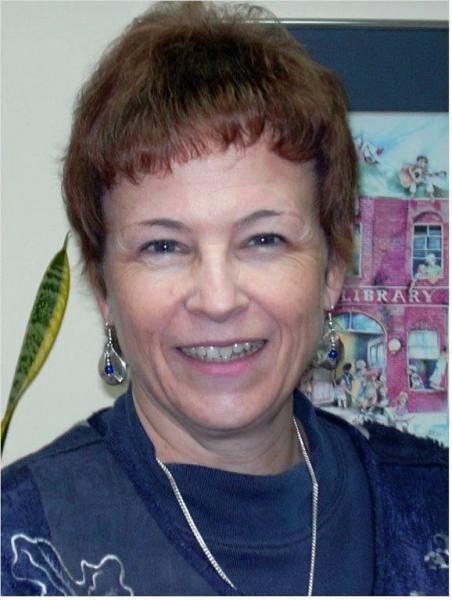 Betty Martin is director of the Cape Girardeau Public Library, which is located about 115 miles southeast of St. Louis. Under her watch, the library has developed many innovative programs.
There's a community passport registration program, weekly knitting and crochet groups, blood drives, a plethora of guest speaking events, a "broke holidays" crafting series, and even a telescope lending program.
One of the library's recent inventive programs has been the Mobile Beacon Hotspot lending program. Patrons can check out small, portable hotspot devices that are easy to use. The hotspots provide unlimited G4 mobile broadband that works on any device.
Betty says, "We have a small budget, but we do the best we can with what we have. We really appreciate how easy it was to get the hotspots through TechSoup — how quickly they arrived and how simple they were to use."
When implementing a hotspot lending program at her library, Betty had two users in mind: students and job seekers. Her view is, "The digital divide is getting wider and wider, and if you don't have Internet at home, you do get left out of a lot."
Dr. Rory Foster of the Northwoods Wildlife Center in Minocqua, Wisconsin
Rescue and Rehabilitation for Wildlife Patients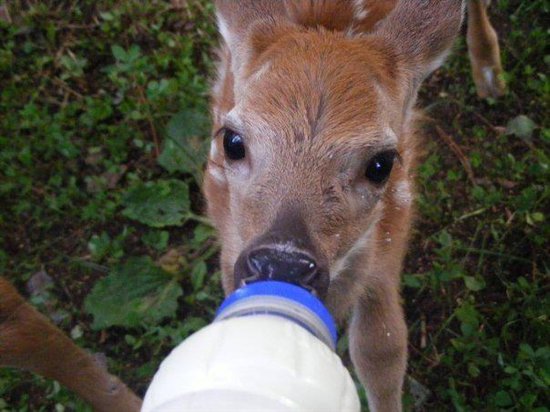 The Northwoods Wildlife Center was founded in 1979 by veterinarian Rory Foster. It all started when an injured fawn, which had been hit by a car, was brought to the veterinary clinic. Dr. Foster bottle-fed her, cared for her, and released her back to the wild when she was big enough to survive without her mother.
Soon, people began bringing in injured wildlife from all over the region. Dr. Foster passed away in 1987, but his work continues thanks to the nonprofit he founded.
The organization now provides wildlife rescue and rehabilitation for northern Wisconsin and Michigan's Upper Peninsula. This charity saves on average 800 to 900 wildlife patients each year, spanning over 120 species. It has a wildlife nursery that is open to the public at no cost.
The organization also offers a robust wildlife education and outreach program for schools and libraries. The program teaches children how to protect wildlife and habitat, and what to do when they encounter wildlife in need. Over 10,000 people each year visit the center or attend one of the organization's educational events.
Northwoods Wildlife Center has now been going strong 30 years after Rory Foster's death. It's his gift to the world.
TechSoup's Got Your Back
We're proud of these unsung heroes and their organizations. I know that "making the world a better place" is a cliché these days, but I can assure you that these folks and so many more of our members really are doing that. It's an honor and a pleasure for us to be able to support you.
For more stories about TechSoup members, have a look at our TechSoup Success Stories map.
Sign in below to tell us about your organization!
Image 1: Habitat for Humanity of Monroe County
Image 2: Corazon Ministries
Image 3: Cape Girardeau Public Library
Image 4: Northwoods Wildlife Center