By Ewart Newton – Executive Vice President, Diversified Nonprofit Services
It's About Cultivation, Not Fund Raising, Today!
Social networking grabbed the attention of nonprofits during the political campaigns of now-President Obama. Extraordinary amounts of money were raised and tens of millions of people participated in one of the most effective movements of modern times. Boards and executives are asking, "How can we do what Senator Barack Obama did to mobilize many new volunteers and raise money from new sources?" Fund raising online is a small but growing source of income for many nonprofits. Using social networking for fundraising (the "Barack Obama campaign model," if you like) is in its infancy for nonprofit organizations. For most, it is not likely to generate more than a few hundred dollars!
Many people are familiar with a Facebook application called, "Causes." At the time of writing, over 25 million people had joined at least one Cause on this website. Over 230,000 nonprofits were using the Causes application. The numbers are very impressive. But, less than one-percent of these people had made a donation through the website. The largest Cause had over 5 million Facebook members and had raised $50,000. That's an average of one cent ($0.01) donated per member! And this does not account for the staff and volunteer costs to raise this money. Clearly, at present, this is not a "silver bullet" that will solve your fund raising needs. (The Washington Post: Greenwell, 2009)
But the real story is the value of Facebook, Twitter, MySpace and other social networking websites in communicating with people, educating them about your organization, and keeping them informed about what you do. These technologies can help you stay close to your constituents (donors, volunteers, clients, staff, etc.) and reach new people – cultivation and relationship-building.
The most important principle of successful fund raising applies online as much as it has always done, "People Give to People." This was confirmed by a survey conducted in January 2009 by Cygnus Applied Research and summarized in an article in The Chronicle of Philanthropy stated that, "While a recession may not seem like the ideal time to seek out new donors, many people in the survey (42.5 percent) said they would give to a charity they had not supported in the past if someone they knew was seeking the gift." (The Chronicle of Philanthropy: Preston, 2009)
Organizations should apply this principle when using social networking. Communications from unknown people are likely to have only the modest levels of success associated with cold calls and untargeted mail campaigns. But, if your organization's message is communicated from friend to friends then it will likely be more effective because it carries with it the personal credibility that is already established in these relationships. Engage the organization's staff, volunteers and other friends in this process. Give them information and ask them to use their social networks to disseminate and promote it!
Don't Publish, But Start Conversations Instead
Perhaps one of the most significant changes that social networking is bringing to organizations is the shift from what has been overwhelmingly a one-way communication to a more conversational mode of communication. Traditionally, organizations have published newsletters, reports and so on to donors, volunteers, and other community members. These are still important. But through the use of social networking, the organization will get opinions, ideas and feedback from its constituents. Organizations that shift their culture to tap into this will deepen their relationships, engage constituents more actively, and be better informed about community needs and perceptions of the organization. These changes are fundamentally important for any organization to be successful going forward.
Think About Other Uses of Social Networking
Social networking has many benefits that go beyond the resource development goals of your organization. For example, these technologies are being used in many for-profits and nonprofits to enhance the sharing of information and expertise and development of new skills within the organization. A survey, by The MASIE Center, of over 1,000 learning professionals found that large numbers of organizations already use social learning: social networks and social technology for specific organizational learning outcomes. Over 60% of respondents stated that social learning is valuable.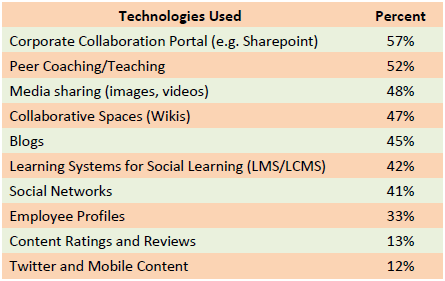 Complete survey results and analysis are at: http://www.masie.com/social1 (Masie).
Make a Plan!
Define your objectives. Consider your potential market. How many people in your community are likely to use social networks? What percentage do you think you can attract to your network? What will you get from your relationships with them? Awareness? Volunteers? Donations? Consider internal uses such as sharing information and expertise within the organization by staff, board, volunteers, etc?
Identify the technologies and networks you will use to connect with these people.
Identify the skills and costs of creating content and conversing with these people. Remember, this must be an ongoing investment of time and skills.
Create a budget. Include the direct costs such as software. But also include the indirect costs
Source material and other related information can be found in the bibliography and links published on https://www.dnsassociates.com/ website.