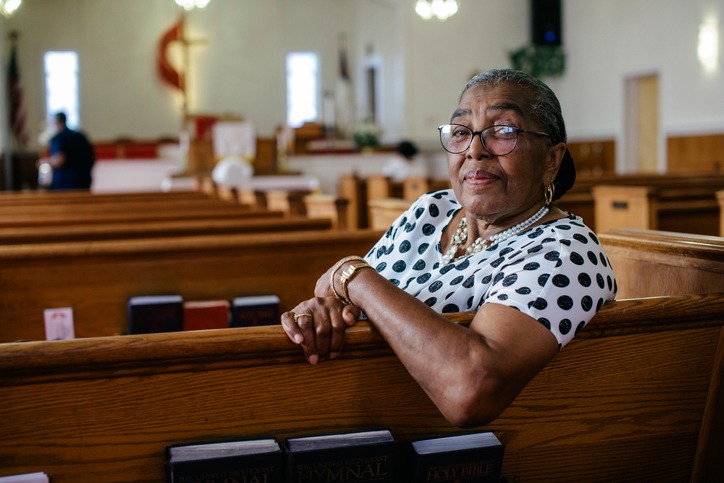 Building or expanding a synagogue, church, mosque or temple can be a significant endeavor that can bring immense rewards to the entire community. However, it requires meticulous planning and effective fundraising strategies. Here are some tips to ensure a successful capital campaign for your place of worship.
Start with a Clear Vision
Begin by defining a clear vision for your capital campaign. Determine the project's objectives, whether it's constructing a new building, expanding an existing facility, or undertaking renovations. Once the goals are established, develop a comprehensive plan to achieve them.
For example, your capital campaigns vision could be:
Constructing a new place of worship to accommodate the growing congregation and provide additional community spaces.
Expanding the current building to create a larger worship area and include modern facilities for educational and social programs.
Renovating the existing structure to restore its historical significance and enhance its usability for the congregation.
Conduct Thorough Research
Before launching the campaign, conduct thorough research to understand the needs and interests of the community. Identify potential donors and assess their capacity to contribute financially. Determine the required fundraising goal and the best approach to achieve it.
Examples of important research to consider in advance of your capital campaign:
Surveying the congregation and community to gauge their level of support and preferences for the campaign.
Analyzing the demographics of the community to identify potential major donors with significant giving capacity.
Conducting a feasibility study to assess the campaign's potential success and refine the fundraising strategy accordingly.
Build a Dedicated Campaign Team
Form a capable and dedicated campaign team that includes volunteers, board members, and paid staff. These individuals will collectively handle crucial tasks such as fundraising efforts, event planning, and donor relations.
Here are some key roles on a potential campaign team:
Campaign Chairperson: Leads the campaign, sets strategies, and maintains overall direction.
Fundraising Committee: Responsible for organizing various fundraising events and campaigns.
Communications Team: Manages communication with donors, the community, and the media to promote the campaign's progress.
Create a Compelling Case for Support
Craft a persuasive case for support to articulate why donors should contribute to the capital campaign. Clearly explain how the project will benefit the community and make a positive impact.
Your compelling case for support to your capital campaign could be:
Emphasizing how the new or expanded worship space will accommodate more people and foster a stronger sense of community.
Highlighting how the renovated facility will preserve historical and cultural heritage while providing modern amenities for enhanced services and programs.
Demonstrating how the project aligns with the congregation's values and long-term goals, inspiring donors to contribute to its success.
Concise Fundraising Plan
Develop a well-rounded fundraising plan that incorporates various strategies to maximize donations. Utilize a mix of fundraising methods such as direct mail, online giving, special events, major donor solicitations, and other relevant approaches.
Consider using some or all of these fundraising methods:
Direct Mail: Sending personalized fundraising letters to congregants and community members.
Online Giving: Setting up an easily accessible donation page on the place of worship's website.
Special Events: Organizing fundraising galas, concerts, or charity auctions to engage the community.
Major Donor Solicitations: Approaching potential major donors individually or in small groups to request significant contributions.
Acknowledge and Celebrate Donors
Express gratitude and appreciation to donors throughout the campaign. Regularly acknowledge their contributions through thank-you notes, newsletters, and website recognition. Celebrate milestones and successes to foster a sense of achievement and community spirit.
Examples of donor acknowledgments:
Sending personalized thank-you cards to donors expressing appreciation for their contributions.
Featuring donor stories in newsletters or on the website to showcase the impact of their support.
Hosting special events to honor donors and celebrate the campaign's progress.
In addition to traditional acknowledgments, consider creative ways to show appreciation:
Donor Plaques

Create plaques or dedications to recognize major donors inside the place of worship. These plaques can showcase their names or the names of their loved ones as a lasting testament to their generosity.

Donor Artifacts

Offer donors the opportunity to contribute artifacts, artworks, or dedicatory items to the new or renovated facility. This allows them to leave a personal mark on the place of worship.
Expanding Involvement of Major Donors
Major donors are instrumental in providing substantial contributions to the capital campaign. To engage them effectively, consider the following methods:
Exclusive Events

Invite major donors to exclusive events, such as private dinners or behind-the-scenes tours of the construction site. These intimate gatherings allow them to connect personally with the project and its impact.

Personal Updates

Regularly update major donors on the campaign's progress and milestones. Share photographs and videos of construction updates or other project developments to keep them engaged and excited.

Advisory Input

Seek the advice and opinions of major donors on important campaign decisions. Their involvement in the decision-making process can enhance their sense of ownership and commitment to the project.
Fundraising Events: Expanding Possibilities
While dedicated events for major donors can be a useful way to make high net worth community members feel special and appreciated, consider hosting many different types of fundraising events to attract diverse donors:
Cultural Festivals

Organize cultural festivals showcasing music, dance, and cuisine from different traditions. These events can attract both congregants and community members and serve as a celebration of diversity and unity.

Community Workshops

Host workshops on topics relevant to the community's interests, such as parenting, wellness, or personal finance. Charge a registration fee for attendance, and the proceeds can go towards the capital campaign.
Additional Useful Methods
Explore alternative fundraising methods to complement traditional approaches like Crowdfunding or Corporate Sponsorships.
Launch an online crowdfunding campaign where individuals can donate small amounts collectively, allowing a broader base of supporters to participate.
Reach out to local businesses for potential sponsorships or partnerships that align with the campaign's mission and values.
Successful Capital Campaigns Are Complicated
Successfully planning and executing a capital campaign for a place of worship requires a well-thought-out strategy, a dedicated team, and thoughtful engagement with the community and potential donors. By incorporating creative fundraising methods, building strong donor relationships, and recognizing contributions, the campaign can realize its objectives and create a meaningful and lasting impact on the place of worship and its surrounding community.