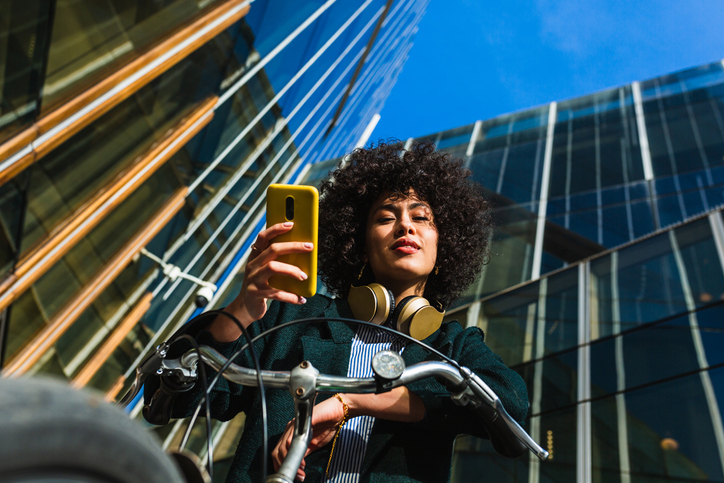 Social media fundraising is the utilization of social media platforms to gather funds for a nonprofit organization. Social media fundraising offers a plethora of opportunities for nonprofit organizations to raise funds and connect with potential donors.
Kinds of Nonprofit Social Media Fundraising
As with most kinds of fundraising, there is no one-size-fits all campaign for social network fundraising. Here, we'll explore the various methods and types of campaigns used in social network fundraising, comparing their effectiveness and benefits. Which types would work for your nonprofit/
Direct Donation Links
Direct donation links provide a quick and straightforward way for nonprofits to collect funds from their followers and supporters. Users can simply click on the provided link and make a donation directly to the organization.
Crowdfunding Campaigns
Crowdfunding campaigns on platforms like GoFundMe and Kickstarter allow nonprofits to set a specific fundraising goal and request small contributions from a large number of individuals. These campaigns often gain traction through social sharing and viral trends.
Peer-to-Peer Fundraising
Similar to crowdfunding, and often used incorrectly used interchangeably, peer-to-peer fundraising (or crowd-fundRAISING) encourages supporters to create their own fundraising campaigns on behalf of the nonprofit. Participants can tap into their personal networks to gather donations, extending the reach of the organization.
Viral Challenges
Nonprofits can engage their audience with fundraising challenges. These challenges may involve participants committing to donate a certain amount for specific actions or milestones. For example, running a certain distance, sharing content, or participating in a virtual event. Unfortunately, going viral with a challenge is often more easily said than done – so think small and realistic for your mission, but hope for the best.
Raffles and Giveaways
Social media raffles and giveaways incentivize users to donate by offering prizes or exclusive experiences. Nonprofits can create excitement and encourage participation through creative and attractive rewards.
Matching Gift Grants
Leveraging matching grants and challenges allows nonprofits to partner with generous donors or sponsors. For every donation made during a specified time frame, the sponsor matches the amount, effectively doubling the impact. Matching gift programs and challenges can spread quickly and easily over social media.
Is social media good for fundraising?
Social media can be a highly effective tool for fundraising. It enables nonprofits to reach a vast audience of potential donors, and it can be used to generate a sense of urgency and enthusiasm surrounding a fundraising campaign. Additionally, social media is a relatively cost-effective approach to raising funds, as nonprofits only need to cover the expenses of managing their social media accounts.
Should I create a social media fundraising campaign?
Whether or not you should initiate a social media fundraising campaign depends on several factors, such as the size and outreach of your nonprofit, the objectives of your campaign, and your budget. However, if you are seeking a means to reach a broad audience of potential donors and raise funds for your cause, social media is an excellent choice.
It is important to weigh the risks and rewards from spinning up a social media fundraising strategy. Here are some pros and cons of creating a social media fundraising campaign:
Pros:
Reach a large audience of potential donors
Generate a sense of urgency and excitement around your campaign
Cost-effective way to raise money
Easy to track results
Cons:
Can be time-consuming to manage
Requires a significant amount of social media involvement
Not all social media platforms are equally effective for fundraising
How do I create a social media fundraising campaign?
How to establish a social media fundraising campaign
Set clear objectives:
What do you wish to achieve with your campaign?
Do you aim to raise a specific amount of money?
Do you want to enhance awareness of your cause?
Once you identify your goals, you can tailor your campaign accordingly.
Choose the appropriate social media platforms
Not all social media platforms are created equal. Some platforms are better suited for fundraising than others. For instance, Facebook is a great platform for reaching a wide audience, while Twitter is more effective for generating engagement.
Create captivating content
Your social media posts should be engaging and informative. They should narrate the story of your cause and why it's significant. They should also include a call to action, such as a link to your donation page.
Promote your campaign
Don't merely post your campaign on your social media accounts and then forget about it. You need to promote your campaign to reach as many people as possible. Share your campaign on other social media platforms, email your list, and ask your supporters to share your campaign with their acquaintances.
Track your results
It's crucial to monitor the outcomes of your campaign so you can assess what's effective and what's not. This will aid you in refining your campaign for the future.
Tools for Social Network Fundraising
As you may already be aware, not all crowdfunding websites are well suited to the needs of a typical nonprofit. This comparison chart helps to lay out some of the key differences.

Fundraising Tool
Summary
Pros
Cons
DonorPerfect
Comprehensive donor management system and fundraising platform

Customizable donation forms
Integration with social media platforms

May be complex for smaller organizations

GoFundMe
Dedicated crowdfunding platform

Widely recognized and trusted platform outside of the nonprofit space
Easy to set up and share campaigns
Focus is on individuals, not nonprofits

Limited features for donor management
Not originally designed for nonprofits

Kickstarter
Crowdfunding platform for creative projects

Focus on commercial artistic and business endeavors
Large user base and global reach

All-or-nothing funding model
Limited support for ongoing campaigns
Not designed for nonprofits

Facebook Fundraisers
Built-in fundraising feature on Facebook

No platform fees for charitable donations
Wide audience and easy social sharing

Limited customization options
Limited control over donor data
Limited access to donor data

Givebutter
Social fundraising platform

User-friendly interface and analytics
Allows multiple fundraising methods

Transaction fees on donations
Limited integrations with other software
This is by no means an exhaustive list but focuses on some of the most well-known and respected tools, including our sponsor, DonorPerfect.
Selecting the appropriate fundraising tool depends on the specific needs and resources of your nonprofit organization. Consider factors such as the size of your organization, fundraising goals, budget, and the desired level of customization and donor management and future non-social media fundraising needs when choosing the most suitable platform.
Social media can be a potent tool for fundraising. By adhering to the suggestions above, you can create a successful social media fundraising campaign that will assist you in attaining your goals.