In the recent DonorPerfect webinar Growing Your Monthly Donor Program Without Breaking the Bank, one of the attendees asked this question.
The answer is: It depends! I see organizations that have 5% of their donors give monthly, I also have clients who have 20 to 40% of their donors give monthly.
The reality is that the more you ask, the more you grow.
Recent research from the Individual Donor Benchmark Study, conducted by a DonorPerfect partner, shows that many small organizations with less than $2,000,000 revenue show 11% of their donors give monthly.
The 2017 M&R Strategic Benchmarks Report shows that the typical average gift from email monthly donors is $23 and that most organizations grew their online revenue by 23% in 2016 thanks to monthly donations.
That's great news, isn't it?
Monthly donations are not the next new shiny thing. They're also not acquired by asking once a year. If you're really serious about generating monthly donations, you should be asking all the time. It's easy!
4 Places to Spotlight your Monthly Donor Program
#1 On your online donation page
Give donors the option to give monthly when they visit your online donation form to give a gift. One of my clients generates about 25 new monthly donors every time they send an email appeal asking for support just because they have a monthly donor option on their one-time donation page.
#2 On your website
Create a monthly donor only page and link to it from your home page. Consider making monthly giving a main attraction on your home page for a month when you know you'll have a lot of traffic on your site.
#3 In your emails and newsletters
Your supporters won't join your monthly donor program if they don't know about it. Send some monthly donor only emails and mention your program in your email newsletter.
#4 Within your circle
Ask your volunteers, staff, and board to join your monthly donor program and to spread the word on their social networks. Ask current monthly donors for testimonials to use in your appeals.
Be sure to repeat what works and expand on it.
Making monthly giving work for your organization is all about asking and promoting the monthly donor option to your existing donors and to anyone who comes to your site and engages with your organization.
A monthly giving program is worth the effort.
The average monthly gift is $23. That's $276 a year! And with an average monthly donor retention rate of 90%, you can bet that most of your monthly supporters will stay with you for many years to come.
Share your success!
I'd love to know what percentage of your donors start giving monthly if you implement even a few of the above steps. What do you have to lose? Try it out and share your results in the comments.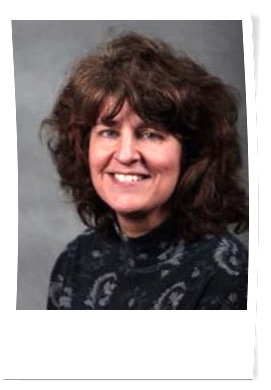 We've truly made it easy for you to start and grow your monthly giving program, but if you have any questions at all, simply contact me, Erica Waasdorp, at DPConnect.
The post What Percentage of Donors Will Join a Monthly Donor Program? appeared first on DonorPerfect.
FREE Monthly Giving Marketing Kit – The Secrets to Gaining and Retaining Monthly Donors
DonorPerfect created this free Monthly Giving Marketing Kit to help you retain more donors and raise more money, year after year. This is Part 2 of the Monthly Giving Series. Monthly Giving Series.