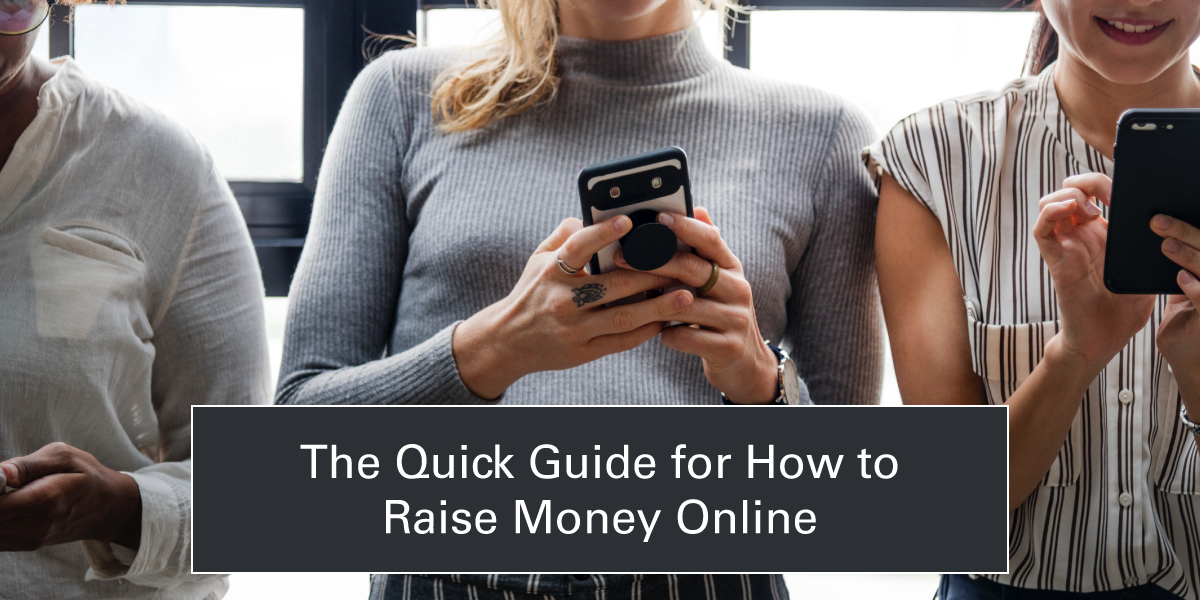 It's difficult to remember a time when nonprofit fundraising couldn't be done on the internet. Even after all these years, though, not all philanthropic professionals know how to raise money online. It's time to fix that.
There's no doubt that GoFundMe and solicitation email blasts can play a part. For those who are more informed on their options and online best practices, however, the potential for increased donations will quickly become a reality.
Alter Methods Based on Data
Regardless of how you raise money online, it's important to update your strategy based on new information. Utilize fundraising tools that will track data (e.g. email open rates, donations made on landing pages), and when you see something that's not working, change it.
Host Online Charity Auctions
Charity auctions have always been a staple of nonprofits. Like everything else in this world, though, the process has gone digital. You could obviously use eBay, but the fees on the site will put a huge dent in your donations. There are plenty of charity auction sites online, so find the best that fits your mission.
Nonprofit Crowdfunding
If you type "how to raise money online" into Google, two of the top three results link directly to GoFundMe. Just like eBay, though, their fees can be a bit over the top.
Fortunately, there are nonprofit crowdfunding platforms out there. By using these directly, you can avoid fees being extracted from every donation that comes in. Your donors' money will go where it's supposed to go – all of it.
Harness the Power of Social Media
Social media has taken over the internet, so when you're wondering how to raise money online, Facebook should be at the forefront of your thoughts. Make sure you post links, blogs and photos to your page to get people engaged.
Of course, Facebook now also allows your nonprofit to sign up to receive donations on the platform. Have you ever gotten the "Jane Doe is raising money for a charitable cause for her birthday" notifications? Your nonprofit can be one of those causes. Just imagine your donors' friends donating for the first time!
Fundraising Mystery Solved!
How to raise money online is the ancient question – at least as ancient as the internet – that has stumped well-meaning professionals for years. Fortunately, it's not rocket science. By simply knowing these best practices and how to effectively implement and measure them, you can take your fundraising to the next level.