This post was originally published here (The TechSoup Blog)
We're halfway through 2017, and civil society has been handed some serious challenges. Federal services that underserved populations depend upon are becoming less reliable. Given these difficult times, we'd like to feature some local organizations that are doing great work, but not getting a lot of attention every day. TechSoup is honored to serve these great organizations — their communities need them now more than ever.
Massachusetts Immigrant and Refugee Advocacy Coalition — Boston
The Massachusetts Immigrant and Refugee Advocacy Coalition (MIRA) represents 1 million immigrants and refugees in New England. It provides policy analysis and advocacy, institutional organizing, training development, and strategic communications. It is a unified voice of more than 140 organizations.
MIRA is constantly standing up to support safe and inclusive meetings. In May, MIRA's staff members hosted a discussion with their member of Congress. They brought forward the current challenges faced by immigrants and refugees to ensure that all people in their communities can achieve their full potential.
Veterans Employment Base Camp and Organic Garden — New Bern, North Carolina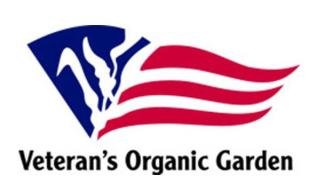 Some organizations are created to tackle multiple social issues through creative solutions. Lovay Wallace-Singleton, a veteran who retired from a 20-year career in the U.S. Navy, created a solar-powered organic garden. Located in New Bern, North Carolina, her organization is called the Veterans Employment Base Camp and Organic Garden.
It addresses veteran unemployment and climate change by providing paid internships and job skills training for unemployed and low-income veterans. The project also provides rehabilitation therapy (through gardening!) for disabled veterans.
Christie's Place — San Diego

What started as one woman's tireless advocacy on behalf of women and families living with HIV/AIDS is now Christie's Place. The organization provides services to assist women and families with children in maintaining and improving their health in the face of HIV/AIDS.
Founded in 2009, Christie's Place receives more than 8,500 visits and serves 1,100 clients annually with its small staff of 11.
In April 2017, Christie's Place launched a crowdfunding campaign and raised $5,000 to provide women and their families with basic necessary things. It found a way to provide its clients with hygiene products, diapers, baby formula, and emergency food assistance. It is also now able to make needed updates to its community kitchen facility, where families gather, prepare warm meals, and most importantly, support one another.
Northwest Hope and Healing Foundation — Seattle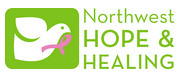 After paying for medical care and prescriptions, many patients are not able to afford basic needs for their family like food, rent, or childcare. Northwest Hope and Healing Foundation was founded to provide assistance and encouragement to cancer patients and their families throughout the Pacific Northwest while the patients undergo breast and gynecological cancer treatment.
The foundation's goals are to support the healing process and to help individuals feel whole again.
As part of its wide range of services, the nonprofit started putting together healing baskets that contain comforting items to help people get through treatment. The baskets carry the message that people in breast and gynecologic cancer treatment are not alone, and that their community cares about them.
House of Ruth — Baltimore

House of Ruth Maryland provides services to domestic violence victims and works to change attitudes that contribute to domestic violence. The Baltimore, Maryland nonprofit helps victims by offering them temporary shelter in its 84-bed shelter or six transitional housing apartments.
Additionally, it offers a 24-hour hotline, counseling, legal services, and advocacy services. The organization serves more than 500 women and children each year.
Earlier in June, House of Ruth raised $4,000 from its Redressed: Transformational Art Against Domestic Violence event. The event featured the work of 24 local artists who have deconstructed and repurposed wedding gowns donated by survivors of intimate partner violence.
TechSoup's Got Your Back
We're proud to call these organizations TechSoup members and admire them for working in important areas, no matter what the political climate. However your organization decides to serve your community, TechSoup's got your back.
Sign in below to tell us about your organization!
About the Author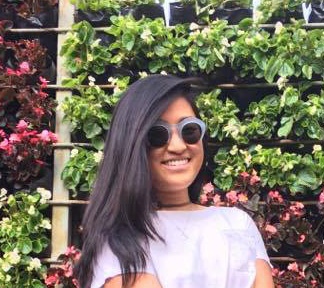 Ting Ting Eeo is a practical environmentalist and a lifetime adventurer. Through her grassroots organizing and business development background, she's worked in the nonprofit and small business sectors, most recently launching the TechSoup Ambassador Program.
Image 1: Massachusetts Immigrant and Refugee Advocacy Coalition
Image 2: Veterans Employment Base Camp and Organic Garden
Image 3: Christie's Place
Image 4: Northwest Hope and Healing Foundation
Image 5: House of Ruth
Image 6: Ting Ting Eeo